Get the Exact Look You Want by Reupholstering Your Quality Furniture
Reupholstery is in demand right now. No wonder. It's an easy and affordable way to update existing furniture. Many of our customers are amazed at the stunning results and wish they updated their furniture years ago. Simply let our upholsterers transform your existing chairs and sofas into fresh and stylish furniture!
10 Reasons to Reupholster
Make old or worn furniture look new
Refresh quality pieces
Know your furniture fits the space
Keep the comfort you know
Skip the hassle of finding replacements
Reuse and recycle instead of replacing
Avoid ordering furniture that disappoints
Bring new life to family heirlooms
Spend less than buying new furniture
Complement your room with the exact fabric you want!
We make it easy. Visit one of our stores, show us a photo of your furniture on your phone, and we'll provide an estimate of the fabric requirements and reupholstery cost.
Once you select your fabric, the rest is simple. Our upholsterers pick up your furniture at your home; bring it to their workshop; and return a professionally reupholstered piece that will look amazing in your home.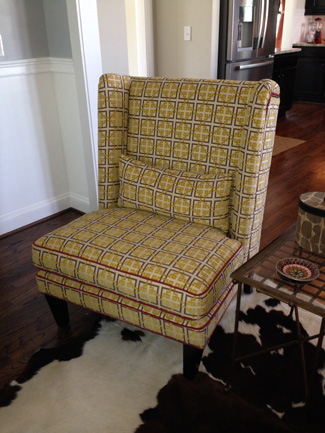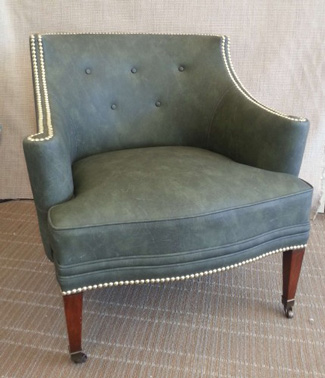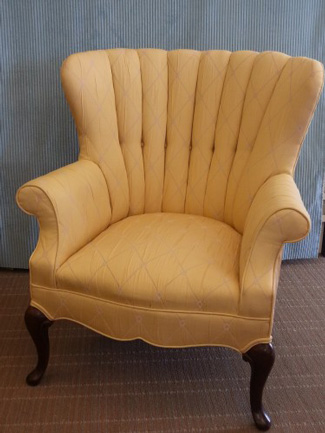 Refresh Your Home with Colorful Custom Cushions and Pillows
If your old sofa could use some new cushions or you want cushions for any spot in your home, we can make new indoor or outdoor cushions or restore your existing cushions with new inserts. … And don't forget the coordinating pillows. Our custom pillows are popular too.
Why You Should Reuse Your Existing Quality Furniture
Furniture quality has been declining rapidly for the last 15 – 20 years. A lot of new furniture today has cardboard and plastic inside, inferior spring systems, and much less wood than in previous decades – all contributing to a lack of quality. If your furniture is medium quality or above, it is normally much more cost effective to reupholster than replace.
If you are trying to decide whether to buy new or reupholster, start by picking up the corner of your current furniture and notice the weight. At the furniture store pick up the corner of a comparable piece and notice the weight. Most likely you'll find that the weight of the new furniture will be dramatically less than your furniture demonstrating the lack of quality. There is a high correlation between furniture weight and furniture quality for upholstered pieces.
Quality That Leads to Your Satisfaction
To ensure the best quality finished pieces, we always take off the old fabric and fully match the existing pattern with the new fabric. We'll even wrap your seat cushions with Dacron, a polyester textile fiber that is strong and wrinkle-resistant, for extra padding if needed.
Our upholsterers are skilled craftspeople who have many years of experience guaranteeing you quality finished furniture … and satisfaction!
Check out our Design Gallery to get ideas of how great your existing furniture can look.
Gorgeous work! I selected my upholstery fabric at Midas, and their upholsterer recovered our sofa. He was prompt, polite, and reliable. Today they delivered my newly upholstered couch and it's just beautiful! I couldn't have asked for a better experience."